Dates of Service
1965- 1967
Images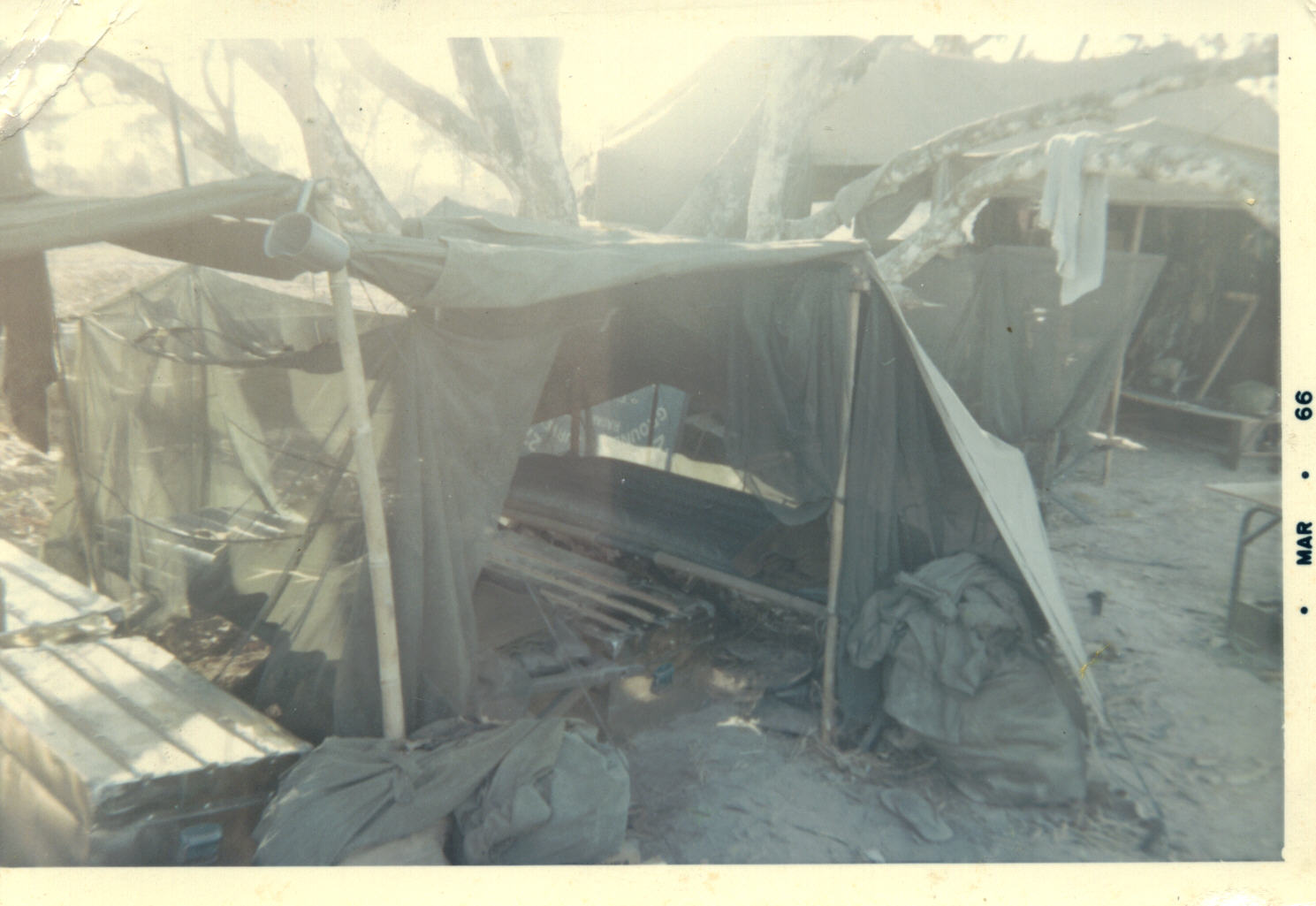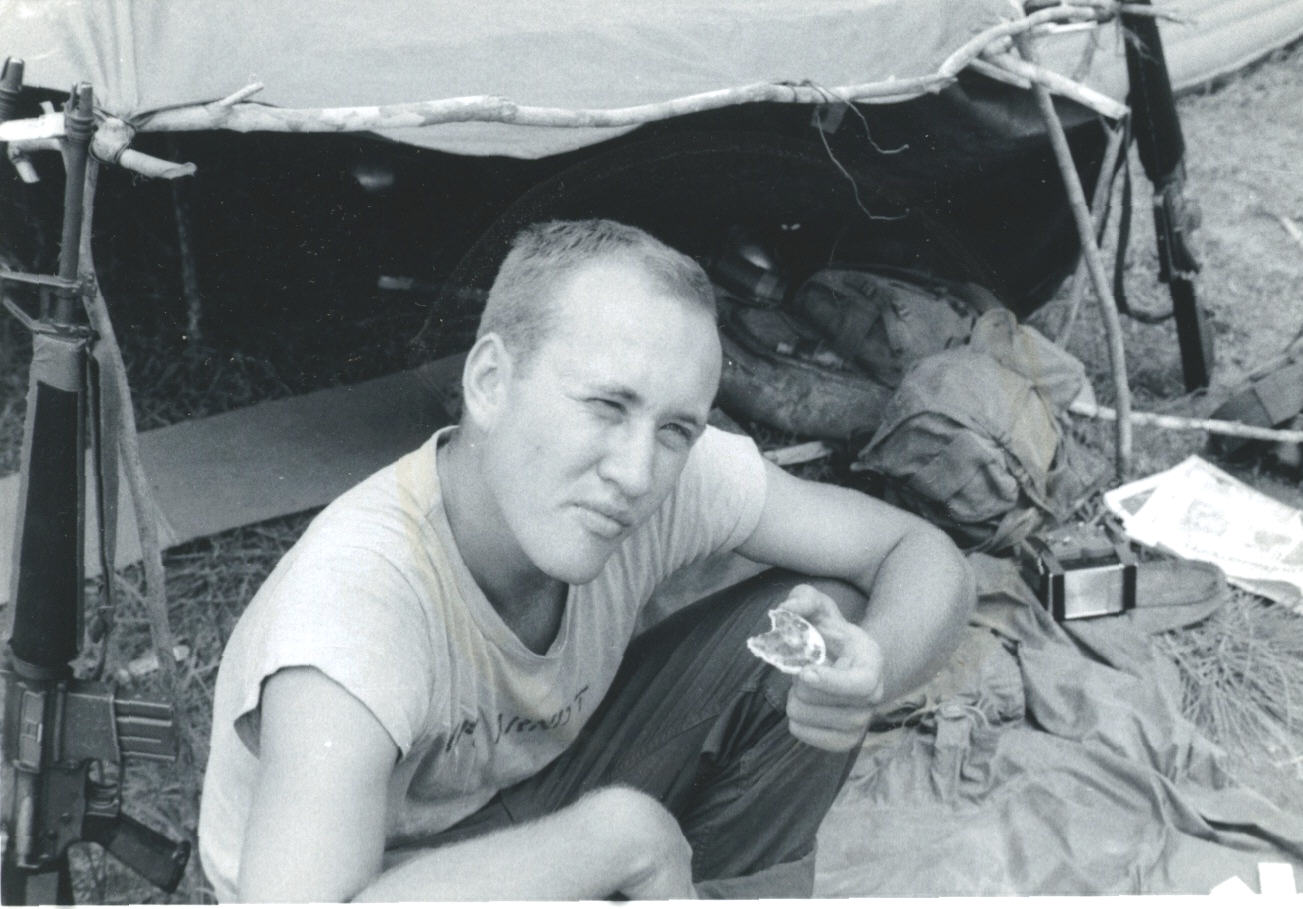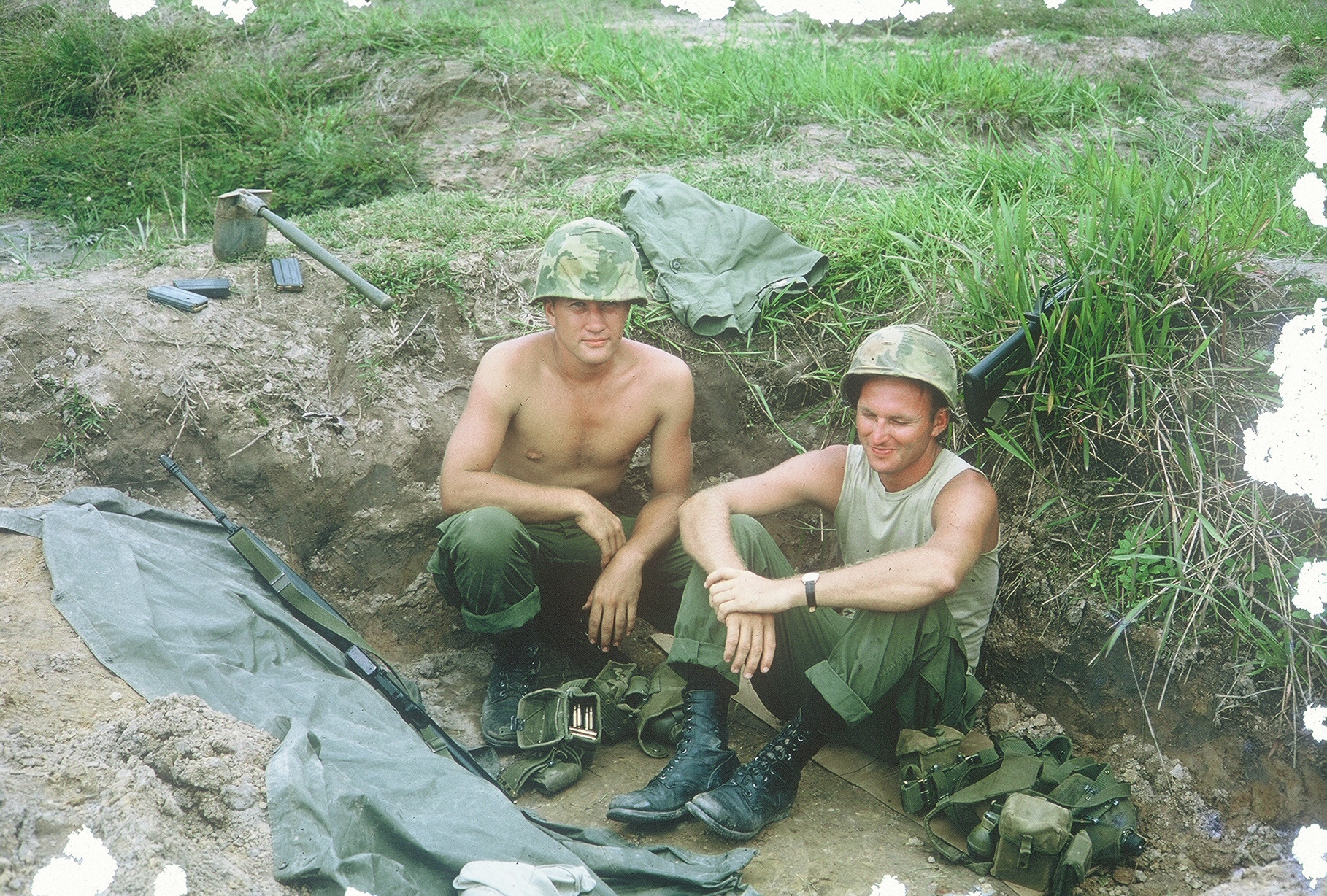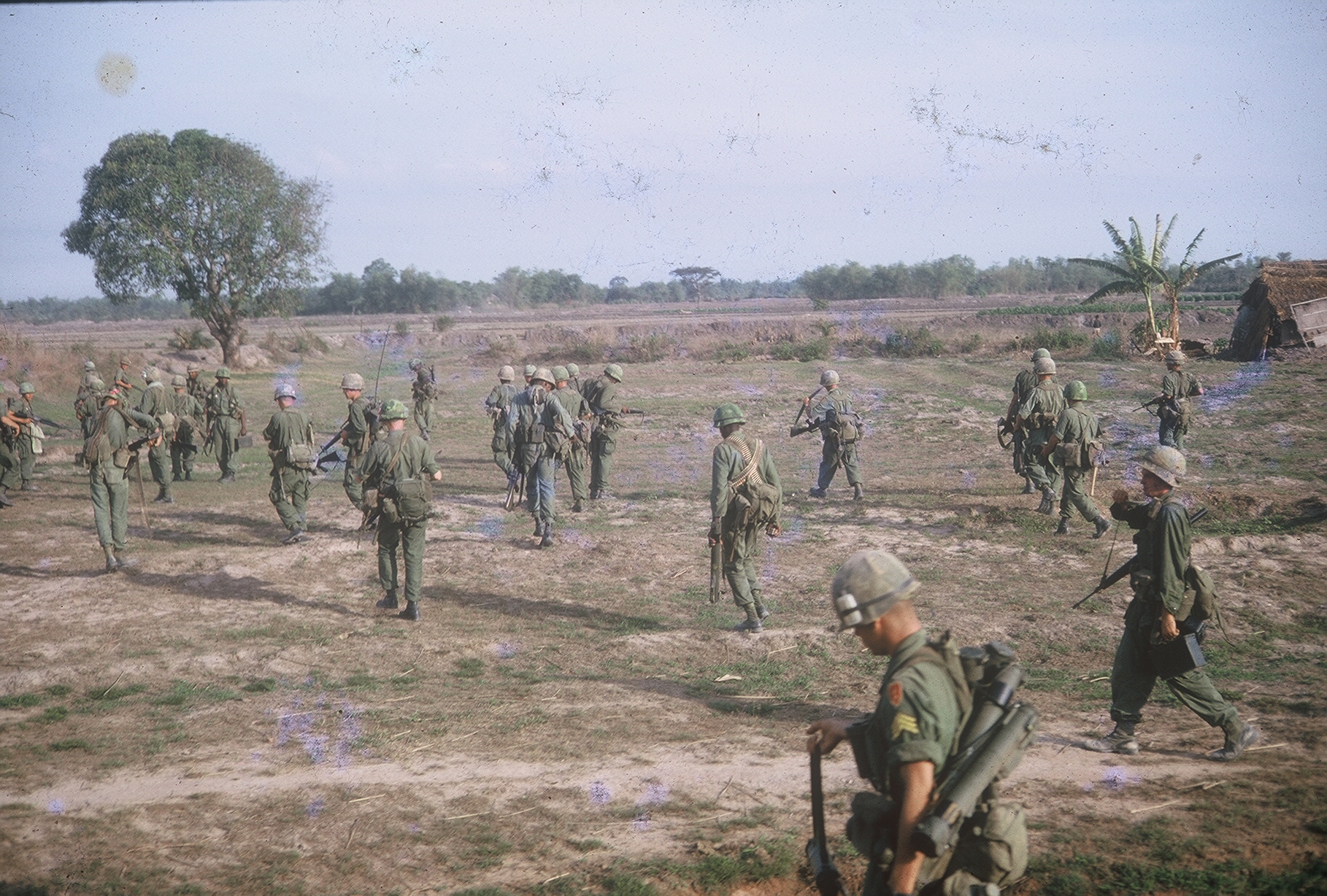 Top. Make shift hooch in Base camp at Cu Chi Vietnam early 1966
2nd. Don Arndt eating "C" Rations
3rd. Arndt and "Deacon" Brown in a Fox hole
Bottom. 2nd Battalion 27th Wolfhounds moving into an enemy stronghold called HO BO Woods, Vietnam
Don served in the Commo Platoon 2/27th Infantry Wolfhounds, 25th Division.
Don Arndt arrived in Hawaii and was stationed in Schofield Barracks July 1965.
January 4th 1966 the 25th Infantry Division left Hawaii on two troop ships bound for Vietnam, The ships were The USS Gordan and the USS General Walker and they left with aprox 10,000 men of the 25th Div for the 17 day voyage.
The unit arrived in Vietnam and went to shore by LSM landing craft on Jan 21st 1966.
Don left Vietnam December 31st 1966 for the States by air and was reassigned to Ft Leonard Wood Mo for 90 days where he was discharged.
Don Arndt has authored two books about Vietnam. The first, "See the Dragon" was published in 2005 and "Into the Dragon's Roar" was published in 2012. The first is mostly his experiences, feelings and also the descriptions about the friends he served with. The second is the stories of about 45 of his friends that fought that war. Stories told my the brave men themselves and most in their own words. To purchase either of these books for $16.00 each, write an E Mail requesting instructions to: bigdontv@hotmail.com.
About the Wolfhounds....Campaigns
Philippine Insurrection: Mindanao
World War I: Siberia 1918; Siberia 1919
World War II: Central Pacific; Guadalcanal; Northern Solomons (with arrowhead); Luzon
Korean War: UN Defensive; UN Offensive; CCF Intervention; First UN Counteroffensive; CCF Spring Offensive; UN Summer-Fall Offensive; Second Korean Winter; Korea, Summer-Fall 1952; Third Korean Winter; Korea, Summer 1953
VIETNAM Counteroffensive; Counteroffensive, Phase II; Counteroffensive, Phase III; Tet Counteroffensive; Counteroffensive, Phase IV; Counteroffensive, Phase V; Counteroffensive, Phase VI; Tet 69/Counteroffensive; Summer-Fall 1969; Winter-Spring 1970; Sanctuary Counteroffensive; Counteroffensive, Phase VII
Armed Forces Expeditions: Panama
The 27th Infantry Regiment was established by act of Congress on 2 February 1901 and saw its first combat action while serving as part of the American Force sent to quell the Philippine Insurrection on the island of Mindanao.
During the Russian Civil War, the 27th Infantry served in the American Expeditionary Force sent to Siberia in 1918. This campaign has become an integral part of unit's history. The tenacious pursuit tactics of the regiment won the respect of the Bolsheviks, who gave them the name "Wolfhounds". This emblem continues to serve as the symbol of the 27th Infantry Regiment.