Images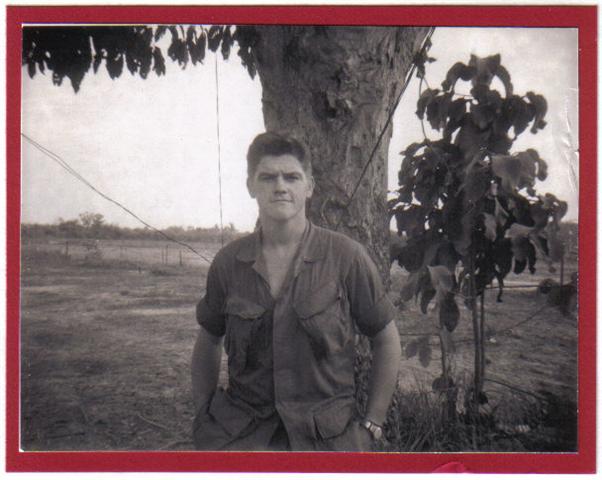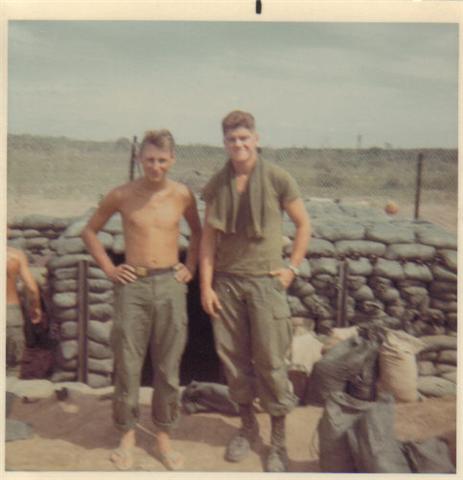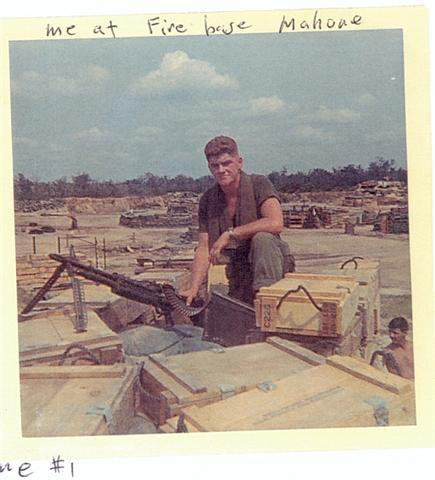 Top photo: John Babbitt
Middle: John and Jimmy Antrobius
Bottom: John Babbitt at Fire Base Mohone
Served with the Wolfhounds, Delta Company, 1/27th Infantry, 25th Division
Purple Heart twice awarded
Read John Babbitt's story at www.seethedragon.com in Don Arndt's "preview of next book", They Saw the Dragon.
About the Wolfhounds....Campaigns
Philippine Insurrection: Mindanao
World War I: Siberia 1918; Siberia 1919
World War II: Central Pacific; Guadalcanal; Northern Solomons (with arrowhead); Luzon
Korean War: UN Defensive; UN Offensive; CCF Intervention; First UN Counteroffensive; CCF Spring Offensive; UN Summer-Fall Offensive; Second Korean Winter; Korea, Summer-Fall 1952; Third Korean Winter; Korea, Summer 1953
VIETNAM Counteroffensive; Counteroffensive, Phase II; Counteroffensive, Phase III; Tet Counteroffensive; Counteroffensive, Phase IV; Counteroffensive, Phase V; Counteroffensive, Phase VI; Tet 69/Counteroffensive; Summer-Fall 1969; Winter-Spring 1970; Sanctuary Counteroffensive; Counteroffensive, Phase VII
Armed Forces Expeditions: Panama
The 27th Infantry Regiment was established by act of Congress on 2 February 1901 and saw its first combat action while serving as part of the American Force sent to quell the Philippine Insurrection on the island of Mindanao.
During the Russian Civil War, the 27th Infantry served in the American Expeditionary Force sent to Siberia in 1918. This campaign has become an integral part of unit's history. The tenacious pursuit tactics of the regiment won the respect of the Bolsheviks, who gave them the name "Wolfhounds". This emblem continues to serve as the symbol of the 27th Infantry Regiment.