Dates of Service
1991 to present
Images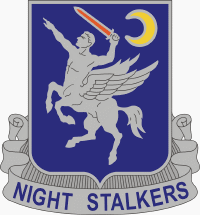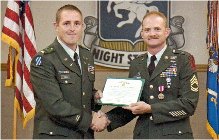 SFC Matthew W. Hubbard (Red) entered the Army on Jan. 2, 1991 and retired Jan. 2, 2011. He attended Basic Training at Fort Dix, New Jersey. After completing Basic Training he attended Advanced Individual Training at Ft. Eustis, Va., where he was awarded the MOS 15T, Tactical Transport Helicopter Repairer.
His assignments inclue C Co., 6th Battalion, 159th Aviation Reg., Schwabisch Hall, Germany; C Co., 5th Battalion, 158th Aviation Reg., Giebelstadt, Germany; B Co, 2nd Battalion, 10th Aviation Regiment, Ft. Drum, New York; C Co. and Headquarters and Headquarters Co., 1st Battalion, 160th Special Operations Aviation Regiment (Airborne), Ft. Campbell, Ky.
SFC Hubbard has held the positions as Squad Leader, Section Sergeant, Platoon Sergeant, Platoon Flight Instructor, Company Standardization NCO, Battalion Standardization NCO, and Battalion Master Gunner.
His schools include Tactical Transport Helicopter Repairer Course; Primary Leadership Development Course; Combat Lifesaver course; Basic Noncommissioned Officer course; Survival, Evasion, Resistance and Escape (SERE) Course (High Risk); Special Operations Aviation Flight Instructor Course; and Unit Prevention Leader Course.
SFC Hubbard has deployed in support of Operations PROVIDE COMFORT, NORTHERN WATCH, JOINT ENDEAVOR, JOINT GUARD, ENDURING FREEDOM, and IRAQ FREEDOM.
SFC Hubbard's awards and decorations include the Distinguished Flying Cross, 2 Meritorious Service Medal, Air Medal with Valor Device, Air Medal (w/Numeral 5), Army Commendation Medal (w/3 OLC), Joint Service Achievement Medal, Army Achievement Medal (w/8 OLC, Joint Meritorious Unit Award, Valorous Unit Award, Army Good Conduct Medal (6th Award), National Defense Service Medal 9w/2 Bronze Service Stars), Armed Forces Expeditionary Medal, Southwest Asia Service Medal (w/3 Bronze Service Stars), Afghanistan Campaign Medal, Iraq Campaign Medal, Global War on Terrorism Expeditionary Medal, Global War on Terrorism Service Medal, Armed Forces Service Medal (w/2 Numeral 2), Humanitarian Service Medal, NCO Professional Development Ribbon (w/Numeral 2), Armed Service Ribbon, Overseas Service Ribbon, NATO Medal, Combat Action Badge, and Master Crewmember Badge.