Dates of Service
Civil War
Images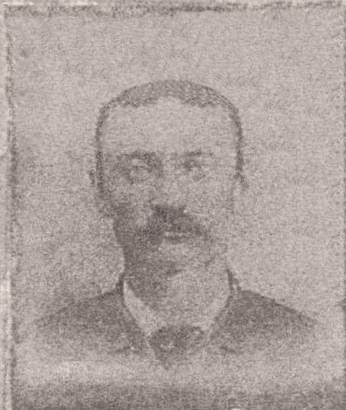 23rd Iowa Inf
Sgt. Milton Howard Stanton, 23rd Regiment, Iowa Infantry, Civil War
Stanton was born in New York on June 11, 1826 and made is way westward to Ohio. There, he married Cordelia Gould in 1849. They had two sons, then moved to Iowa where they welcomed their third. Cordelia would pass away after nine years of marriage, leaving behind their sons ages eight, five, and two. The youngest joined his mother in death just eight months later.
Within two weeks of the young boy's death, the newly widowed Stanton married a second time to Fanny White. Twin daughters arrived the following year in April 1861. Stanton would leave his family behind upon his enlistment into the Iowa 23rd Infantry in September 1862 and serve until July 1865. During that time, he was injured and lost a sister and daughter, before losing his mother after his return. Stanton and Fanny would have three more daughters before Fanny's death in 1878. Stanton was again widowed, now with seven children in the home. Stanton lost his life on March 6, 1886, followed by a daughter on March 13.
Stanton's Record of Service:
Enlisted in Company I, Iowa 23rd Infantry Regiment on 28 Aug 1862.
Promoted to Full 8th Corporal on 01 Oct 1862.
Fought on 28 Oct 1862.
Promoted to Full 5th Corporal on 01 Apr 1863.
Promoted to Full 7th Corporal on 07 Feb 1863.
Fought on 1 May 1863 at Port Gibson, MS.
Fought on 1 May 1863 at Anderson Hills, MS.
Fought on 17 May 1863 at Black River Bridge, MS.
Fought on 7 Jun 1863 at Milliken's Bend, LA.
Fought on 14 Jun 1863 at Vicksburg, MS.
Fought on 22 Feb 1864 at Indianola, TX.
Fought on 27 Sep 1864 at Centralia, MO.
Fought on 6 Oct 1864 at Limesport, LA.
Fought on 27 Mar 1865 at Spanish Fort, AL.
Fought on 28 Mar 1865 at Spanish Fort, AL.
Fought on 30 Mar 1865 at Spanish Fort, AL.
Fought on 1 Apr 1865 at Spanish Fort, AL.
Fought on 4 Apr 1865 at Spanish Fort, AL.
Promoted to Full 4th Sergeant on 15 May 1865.
Mustered out on 26 Jul 1865 at Harrisburg, TX.
Words of Stanton's Captain
"I was Captain of Company I 23rd Reg. Iowa Inf. Vols, and well acquainted with Milton H. Stanton the claimant herein for pension who was a sergeant in my said Company. Said Milton H. Stanton was honorably discharged from said service at Harrisburg Texas on or about the 30th July 1865. While in said service and in the line of his duty as a soldier on or about the first of May 1863 at Battle of Port Gibson Mississippi said Stanton was struck in his right eye by a piece of gun cap or splint from which he suffered great pain and affected him afterwards while in said service. Also while in said service and in line of his duty during the advance on Vicksburg about May 12 1863 said Stanton while taking his bayonet off his gun accidentally his gun went off, the ball taking off his right fore finger. Said Stanton in consequence of said injuries was assigned to duty as a Commissary Sergeant and was at one time reported to a board to Surgeons to be examined for discharge, but for some reason or another was not discharged. I state the above facts from personal knowledge of the same, being present and seeing him so wounded and impaired." - J.J. Van Houten
The Trip Home
These are the words of Milton H. Stanton on February 4, 1878 as he tells of his journey home after three years in the Civil War in 1865:
"I was discharged from said service July 26,1865 at Harrisburg Texas. So we understood, the order came for our discharge while we were laying in camp at Mobile Alabama, but we were ordered to Texas and went and were in Texas one or two months and while we lay at Harrisburg Texas were discharged and then we had to go to Davenport Iowa by way of New Orleans, and were finally mustered out at Davenport, and from Davenport I had to go across the State of Iowa home. The reason I was so long getting home was traveling from Texas to New Orleans from thence up the river to Davenport and from there across the State of Iowa home having to wait also for transportation. My statement heretofore made that it was late in the fall of 1865 when I got home may require some correction. I know I was a long time in reaching home from the time we left Texas, but the exact date of arriving at home I cannot now recall, to the best of my recollection after reflecting it was about the 30th of August. My first impression was that it was later."
Sgt. Milton Howard Stanton was laid to rest in the Crescent Hill Cemetery and his service is inscribed in brick at the Lt. Charles Garrison Veterans Memorial in Adrian, Missouri.