Dates of Service
1942 to 1945
Images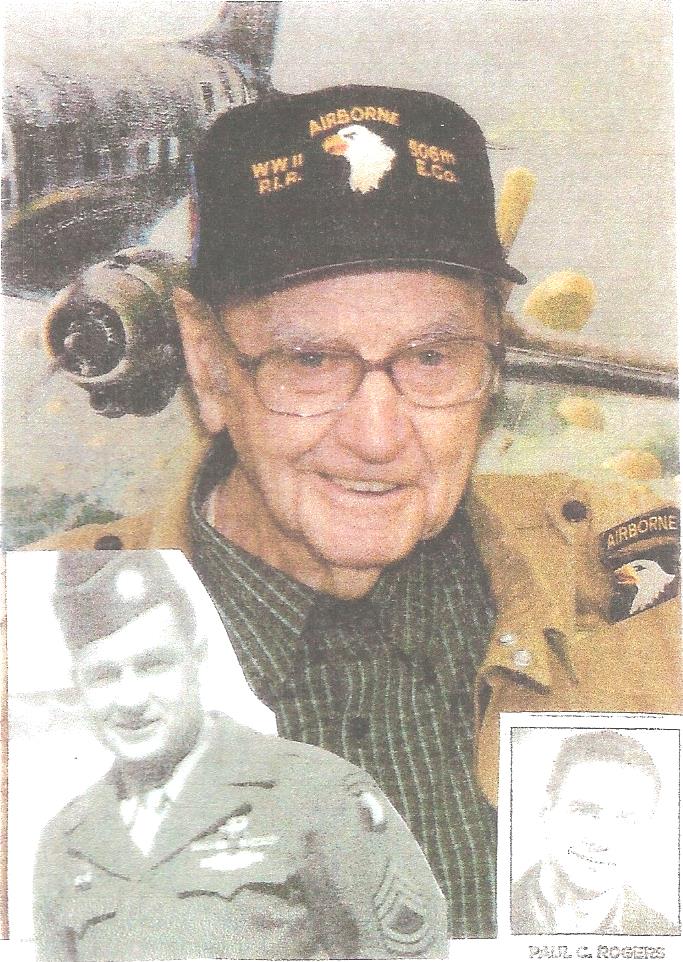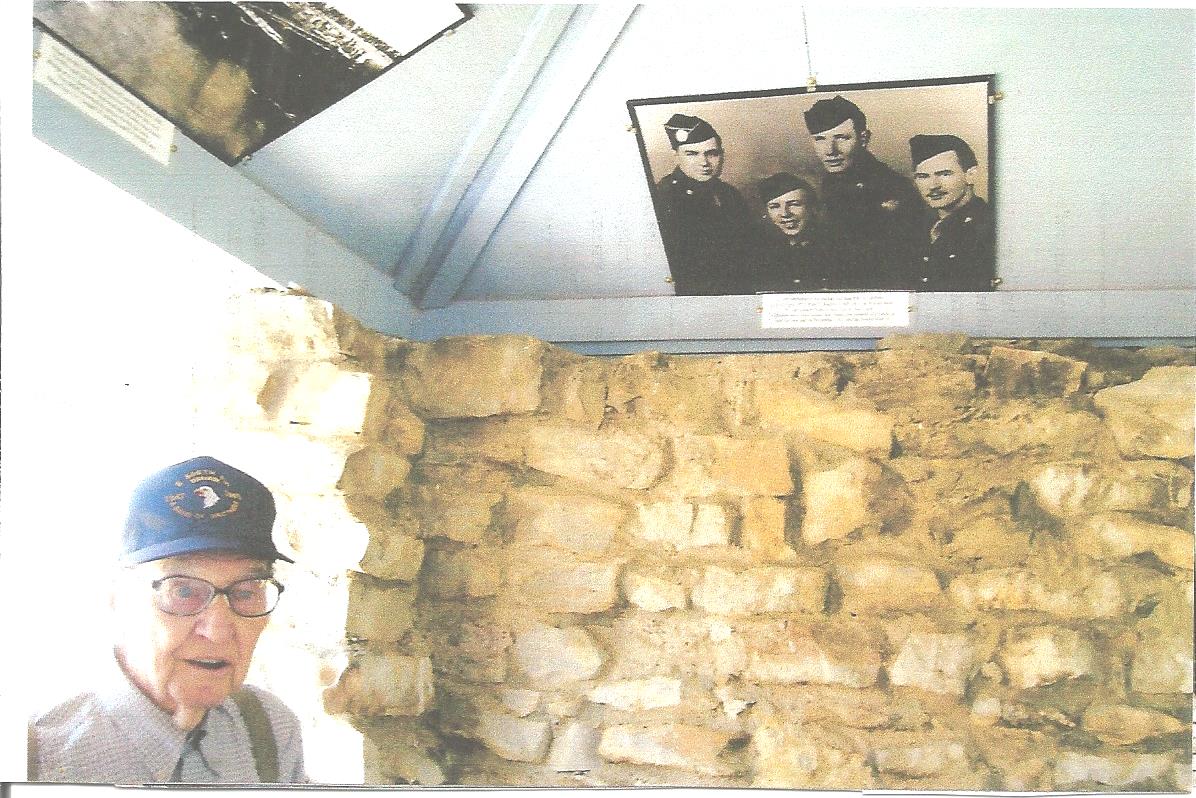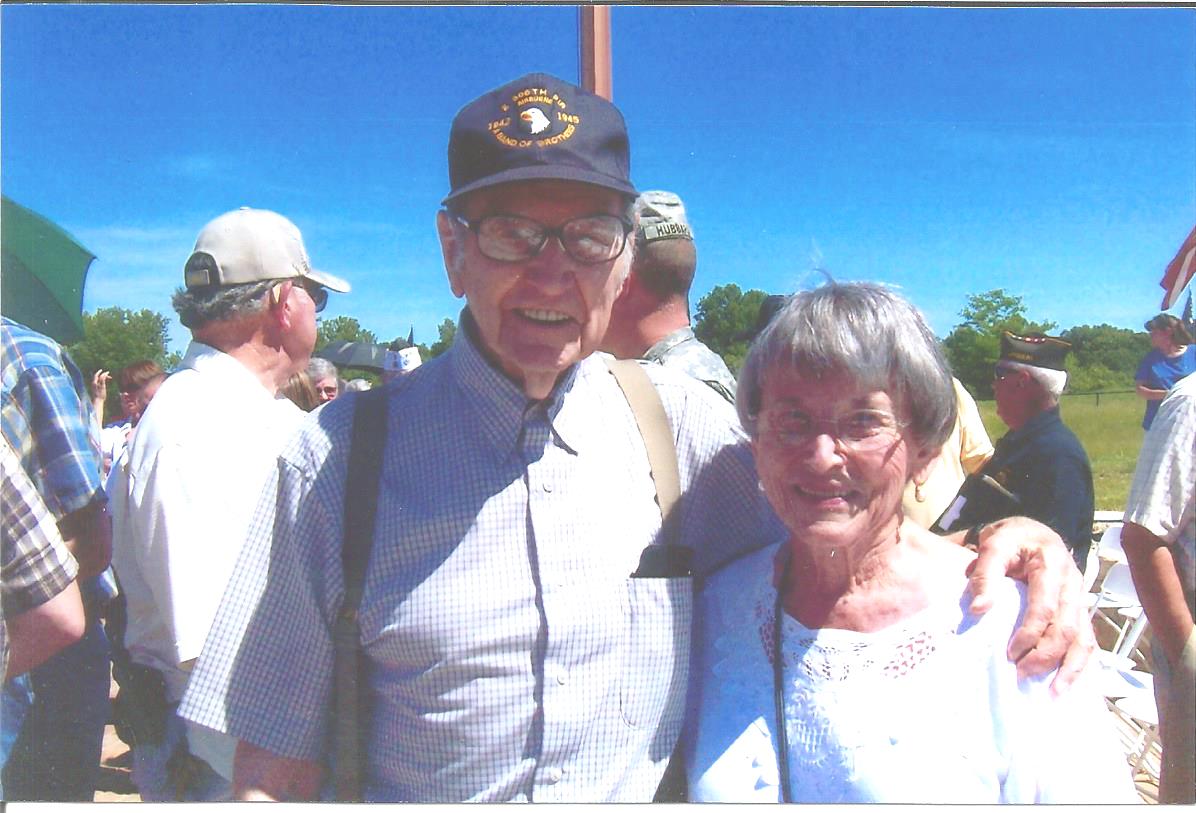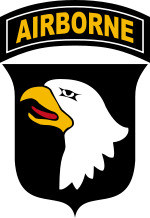 Picture #1, cover of Paul's funeral hand out.
Picture #2, taken at Lt Charles Garrison veteran's Memorial during the Memorial service appox 2011.The "4" Adrian boys that met in England during WW11.
Picture #3 Taken at the Memorial service. Paul and Wilma Graham who is the sister of one of the "4" in the picture (Mr Long)on the wall in the memorial.
Paul Rogers passed away March 16, 2015. He was 96 years old.
US 101st Airborne Division patch.svg
101st Airborne Division shoulder sleeve insignia
(the "Screaming Eagle").
Active 1921-1942; 15 August 1942–30 November 1945
1948–1950
1954–present
Country United States of America
Allegiance Federal
Branch Regular Army
Type Division
101st Airborne's history of action
Role Air Assault Infantry
Part of XVIII Airborne Corps
Garrison/HQ Fort Campbell
Nickname "Screaming Eagles"
Motto "Rendezvous With Destiny"
Mascot Bald Eagle a.k.a. "Old Abe"
Engagements World War II
Vietnam War
War in Southwest Asia
Afghanistan Campaign
Iraq Campaign