Dates of Service
1917-1919
Images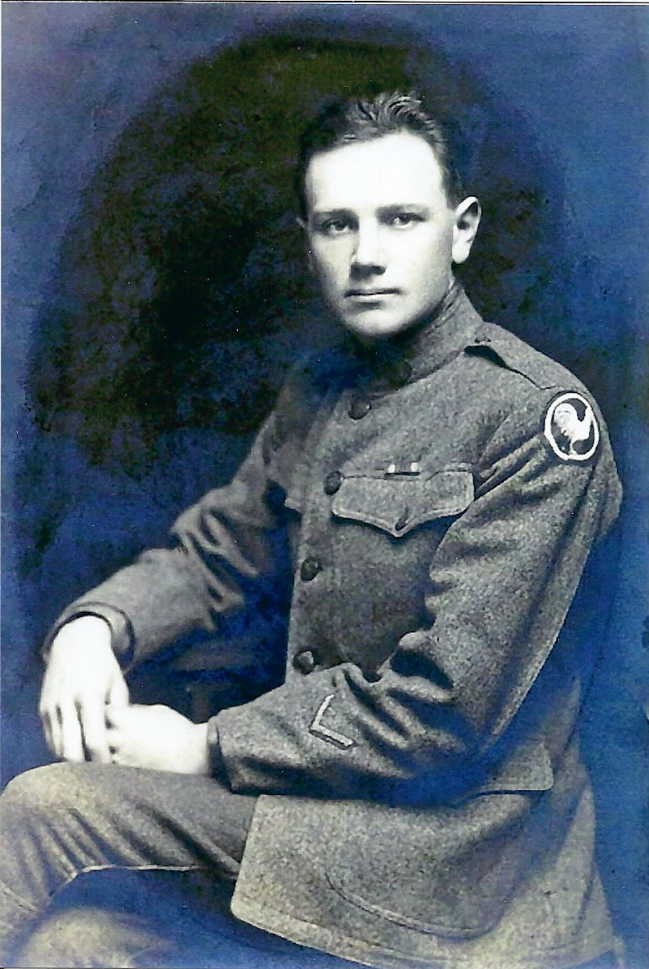 Stephen Augustus Morey was born in 1896 in Fonda, Iowa to David and Mary (Tarr) Morey. During the Great War, Wagoner Morey served in the US Army as an ambulance driver for Camp Hospital Number 2 in France.
Camp Hospital No. 2 had been organized in December 1917 at Bassens, Department Gironde. The hospital (called "Service de Santé" in France) was located near Bordeaux with a 60-bed capacity. As need grew, more buildings were added to support the increasing number of patients. By February 1919, capacity had grown to 600 beds. The hospital ceased functioning in June 1919, and the detachment was demobilized less than a month later.
As the hospital closed, Morey's duties were concluded. He boarded the Arcadia in Bordeaux and arrived in New York two weeks later on June 16, 1919. After his Army service, he married Susie Leota Stone. They settled in Nevada, Missouri and had six children. Later, during World War II, Morey supported his country's war effort again by working at a munition factory.
Morey lived to be 72 years old, passing away on January 26, 1969. He is laid to rest at Memorial Park Cemetery in Kansas City, Missouri, and he his name is engraved in brick at the Lt. Charles Garrison Veterans' Memorial in Adrian, Missouri.