Images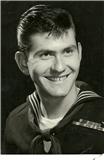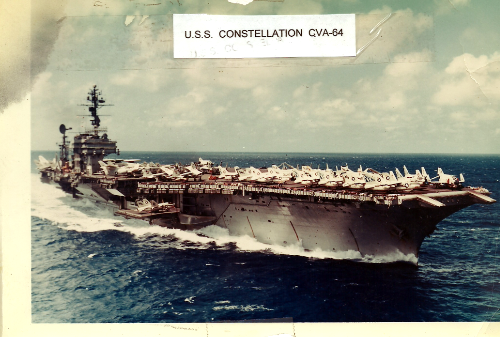 Phan
When I was 11 years old I got to go with my grandparents to Long Beach, California, where my Uncle Sam Balsiger
and his family lived. Uncle Sam was in the Navy and aboard a Ship, U.S.S. Providence. While in Long Beach the
U.S.S. Providence had family day, in which the family got to go aboard Ship and take a small cruise around Catalinia
Island. That was when I knew I wanted to be in the Navy.
After Graduation in 1967 I went to a recuriter and went to K.C. to take the entrance Exam. Well only being average
I did not pass the test in order to join and go to a class A school. The only thing was the Army or draft.
One weekend in March of 68 three of my friends were going to Olathe Naval Reserve Base and I just happened to
be with them and they asked if I wanted to ride over there and of course I liked going places so off we went.
The recruiter asked if I wanted to also take the entrance exam and I said of course, then thing I knew they said
raise your right hand and now I was in the Navy reserves.
The program that I enlisted in was to go on active duty for two years after one year of meeting once a month.
For the first year I wanted to get into Photography and so I studied and upon going on active duty I was to have
made rank so I could be a Photo Mate aboard ship or any duty station whereever I went.
March 9th,1968 I left downtown K.C. airport and was going to Treasure Island, a duty station off the coast of
California near San Francisco. Thirty days later I had orders to go to San Diego and go aboard an Air Craft
Carrier named the U.S.S. Constellation. Within 45 days we were enroute for West Pac Cruise, this was called
that because we were going off the coast of North Viet Nam.
After Fourteen (14) months doing flight opers we then went North and was off the Coast of North Korea, we were
going up there to do flight opers because of what had happened in 1968 with the U.S.S. Pueblo.
While aboard Ship I worked in the Photo Lab processing film and making pictures of the areas where the planes
have dropped bombs or assisted the troops in warfare. These prints were sent to the Captain and Admiral of
the fleet.
I was proud to be a part of such an important part of the War, and I want to say Thanks to all of the Troops and
my fellow Adrian Class Mates who were on the ground fighting and that was truly in harms way.