Dates of Service
WORLD WAR II AND KOREAN WAR
Images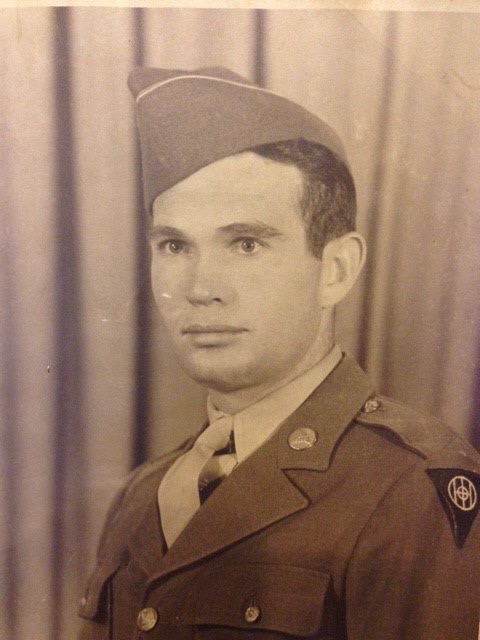 M/SGT CHARLES HOBERT MCDANIEL
Son of J.F. and Ethel McDaniel
MASTER SGT MCDANIEL WAS BORN DEC 6, 1918. HE WAS DECLARED MISSING IN ACTION NOV 2, 1950.
He served as a medic in both World War II and the Korean War. He received a bronze Star as well as the Purple Heart among other decorations.
His remains was identified Sept 12, 2018
ConflictServiceStatus Date of Accounting
KOREAN WAR
UNITED STATES ARMY
Accounted For
09/12/2018
On September 12, 2018, the Defense POW/MIA Accounting Agency (DPAA) identified the remains of Master Sergeant Charles Hobert McDaniel, missing from the Korean War.
Master Sergeant McDaniel, who entered the U.S. Army from Indiana, was a member of the Medical Company of the 8th Cavalry Regiment, assigned to the 8th Cavalry's 3rd Battalion. In early November 1950, his unit was positioned near Unsan, North Korea, when they came under attack from Chinese Communist Forces (CCF). MSG McDaniel was initially reported missing following this action but was never seen alive in enemy hands. On July 27, 2018, the Democratic People's Republic of Korea (DRPK) returned fifty-five boxes reportedly containing the remains of U.S. service members killed during the Korean War. These remains were accessioned into the DPAA laboratory at Joint Base Pearl Harbor-Hickam, Hawaii, and MSG McDaniel was individually identified from among them.
Master Sergeant McDaniel is memorialized on the Courts of the Missing at the National Memorial Cemetery of the Pacific.
If you are a family member of this serviceman, you may contact your casualty office representative to learn more about your service member.
M/Sgt CHARLES HOBERT MCDANIEL
Unit MED CO 8 REGT 1CAV
Historical Country of Loss
KOREA, NORTH
Current Country of Loss
North Korea